At Emerging Left Intensive Driving School we are proud to share the many successes of our valued clients; here are a few of them, sharing how they became confident, safe drivers for life.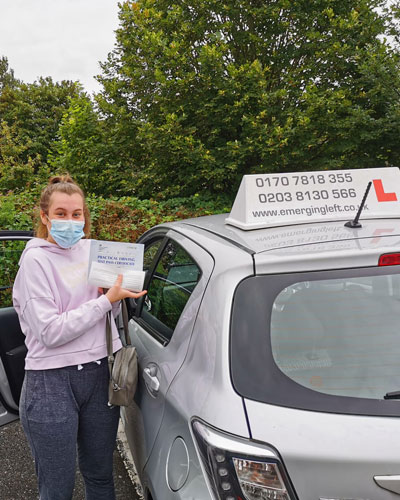 Joely passes 1st time​ with Emerging Left​
Congratulations to Joely – yet another first time pass for Emerging Left Intensive Driving School.
Joely recently passed her driving test at Borehamwood Driving Test Centre. 
Joely said: "I completed the 30 hour intensive course with my instructor Dennis and after two weeks I passed my driving test with only two minor faults."
"The quality of Dennis' teaching was incredible. The process of booking the sessions and sorting out the driving test was also made easier by the office staff working at Emerging Left, based in Hertfordshire. Excellent service, cannot recommend more!"
Yet another first time pass
Congratulations to Pablo who passed his driving test first time with Emerging Left Intensive Driving School..
Pablo passed his test at Borehamwood Driving Test Centre with only one minor fault. Pablo's instructor was Roy, one of our experienced, Grade A, instructors.
Pablo said: "Fantastic and brilliant experience taking my lessons with Roy. Lessons were firstly extremely helpful and professional – but also super enjoyable. Roy doesn't just teach you to how to pass the test, he teaches you how to become a driver (also some life lessons thrown in free of charge). Cannot recommend enough. Superb. Thanks Roy, top man."
We are delighted for Pablo who is now a safe, confident driver for life.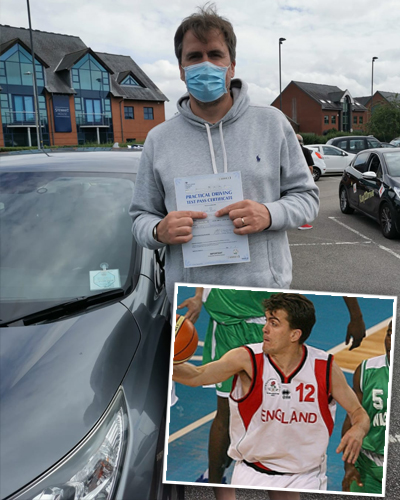 Robert Reed​ with Emerging Left​.
Congratulations to Robert Reed, British Basketball legend, on passing his driving test at Stevenage Driving Test Centre.
Robert said "Passed my driving test and was very impressed with Emerging Left Intensive Driving School. Dennis was my instructor and was very thorough, there were no surprises in the test and everything was covered. Would highly recommend, thanks!"
Robert, a star of the 2006 Commonwealth Games, has a height of 6 feet, 11 inches,  yet he was more than comfortable in our luxuriously large automatic vehicle.
All of us at Emerging Left Intensive Driving School are delighted with Roberts' success, both on the road and on the court.
Another first time pass? Yes!
Congratulations Nelly.
Congratulations this time go to Nelly who passed her driving test with the help of our Grade A instructor Julien. Despite a break in lessons, due to Coronavirus, Nelly still bagged a first time pass – we are so delighted to share in her success.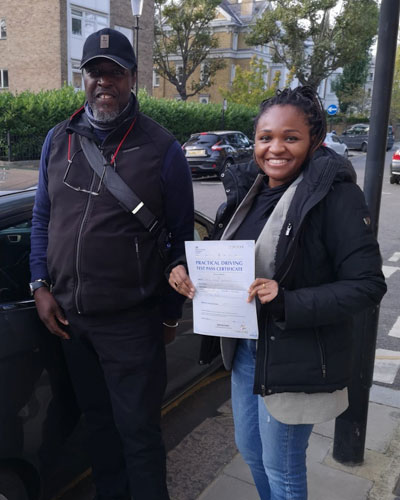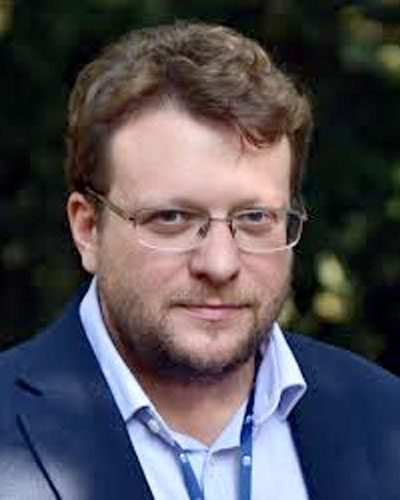 Peter passes with Emerging Left​.
British journalist

Peter Pomerantsev passes after refreshing his skills with Emerging Left.
A friend told me about Emerging Left when I needed to refresh my driving skills before a move to the US. My only regret is that I didn't learn with Dennis in the first place when I did my driving test a decade ago. He installs a sense of almost meditative calm in a jittery driver like myself, so that within the first lesson I already felt I could handle any obstacle. I'm the sort of driver who used to feel vaguely sick at the prospect of a busy roundabout – now I'm happy to jump in any car and drive anywhere. Highly recommend!
More success with Emerging Left Intensive Driving School​.
Jack – another first time pass.
At only 17, Jack was eager to pass his driving test and extremely dedicated in learning to drive. Jack had previous driving experience but needed to improve certain skills (like mirrors) to reach DVSA test standard and get his driving license.
Our Grade A Emerging Left Intensive Driving School instructor explained the dangers to Jack of not checking his mirrors; he was given one example 'the cyclist'. Jack was shown the importance of mirrors; which, when and why the mirrors need to be checked. Jack grew in confidence now being fully aware of the surroundings of his vehicle; this also helped with his spacial awareness.
Jack also went out in his own car with his parents. Once Jack reached a very good standard, his parents only accompanied him and he was able to put into practice what his instructor had shown him. Jack took approximately 15 hours of lessons to reach test standard.
At Emerging Left Intensive Driving School we only allow our clients to attend their practical driving test appointments when we know they are truly ready. Jack was fully prepared for his test and on test day he remembered our 3C rule – stay Calm, stay Confident and you will always be in Control of every situation.
We are delighted that Jack passed his practical driving test, first time and is now enjoying his new car.
Success with Emerging Left Intensive Driving School​.
Raluca – passed her refresher course.
Raluca recently got in touch with Emerging Left Intensive Driving School with a view to booking a refresher driving course.
Over 10 years ago, Raluca got her driving licence in Romania. More recently, now living in the UK, Raluca had a couple of lessons with a local instructor to refresh her driving but she wasn't happy with the service.
After a telephone conversation with Emerging Left Intensive Driving School it was estimated Raluca would need approximately 20 hours of lessons to gain the ability to drive independently to the high standard expected in the UK.
After her experience with previous instructors, Raluca naturally had reservations; she opted to book our five hour 'no commitment' trial – that same day her instructor Dennis was allocated and the trial was scheduled.
Emerging Left Intensive Driving School instructors always do an assessment when they first meet their clients, to gain full insight into their existing driving ability. Our experienced Grade A instructor Dennis realised straight away that Raluca's driving ability was not to the standard required to drive safely in the UK. He agreed with our Head Office's estimation of 20 hours lessons following an in depth discussion with Raluca on her needs and expectations.  
Raluca's driving course was over two weeks, on a semi-intensive basis, to fit in with her lifestyle. She made fantastic progress throughout her course which included night time driving – a vital skill for Raluca to master, as a nurse often working night shifts.
Raluca benefitted from remembering our three Cs rule: 'stay CALM, CONFIDENT and you will always be in CONTROL'.
Emerging Left Intensive Driving School is delighted that Raluca completed her refresher course on target and has now just purchased her first car. Raluca is yet another client of Emerging Left Intensive Driving School who has now mastered safe driving for life.
George Ezra won't be 'riding shotgun' anytime soon – he passed his practical test first time at St Albans test centre, Hertfordshire with Emerging Left Intensive Driving School.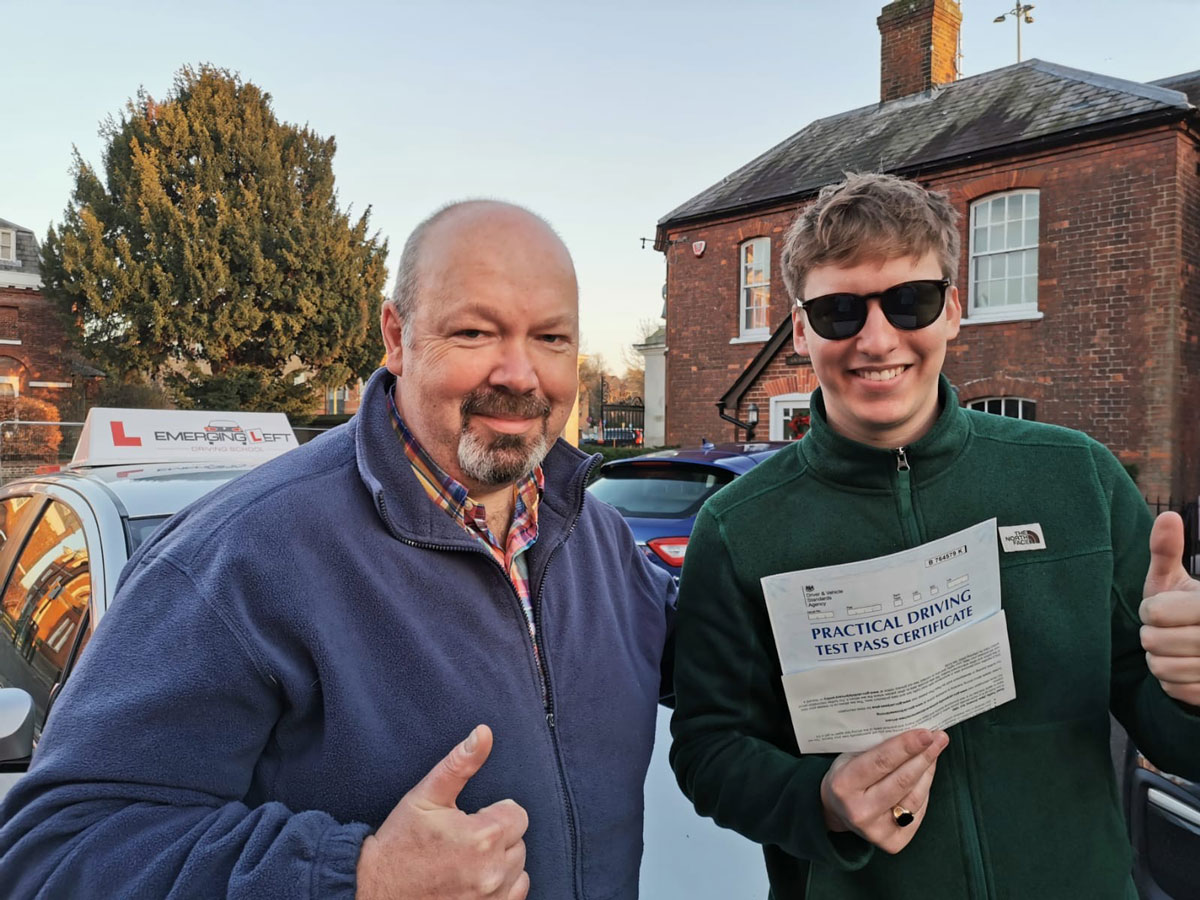 Singer/songwriter George Ezra was delighted to pass his driving test first time with only three minor faults! His instructor Dennis is one of our Grade A instructors with considerable experience.
George says "Learning to drive was something that was constantly put on the back burner due to other commitments; as a result, the prospect of getting behind the wheel became increasingly daunting, with every year that went by. The guys at Emerging Left made the whole experience both accessible and enjoyable. I was introduced to Dennis, who was the best instructor I could have asked for. Dennis was cool, calm and patient with me throughout every lesson. I'd recommend Emerging Left to anybody that wants to learn to drive. Thank you guys!"
Dennis says "I was confident George would pass first time, he's a really dedicated young man that was keen to learn. At Emerging Left we make sure all our clients are practical test ready – we want them to pass first time but more importantly to become safe, confident drivers for life."
Congratulations to George from all the team at Emerging Left Intensive Driving School.
If you'd like to learn to drive with the best Grade A instructors in London and Hertfordshire, look no further – don't hesitate to get in touch with Emerging Left Intensive Driving School.

"As a touring musician and living in London most of my adult life, I never actually got around to taking my driving test. It was only when my children were old enough to speak that they gradually started mocking me for not being able to drive, thus kicking my shame and parental responsibility into high gear! I cannot recommend Dennis and the team at Emerging Left more highly; their experience, patience and professionalism is 2nd to none. They ensured that by the time I took my test, I was a fully confident driver, was aware of the dangers and how to be safe on the road & was extremely knowledgeable about the rules of the road. Seems now my kids are only mocking me about everything else. Thanks guys!"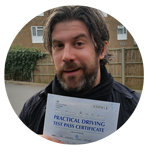 Ed Harcourt
Singer / Song Writer / Musician
"Den is truly a great instructor whom I would highly recommend for anyone who is serious about driving.  He is highly experienced, full of integrity, honest and has a knack for making you feel 'calm, confident and in control.'
If you don't learn how to drive with Den and Emerging Left, you simply shouldn't be on the road!
Thank you Den and thank you Emerging Left!
All the Best,"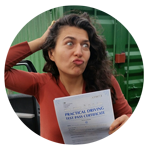 Hoda
SINGER / MUSICIAN 
"I used 3 different driving instructor companies and Emerging Left was the best by far. The office team of instructor's took time to ensure I understood the course that I required to help me pass my test. Everything was explained fully  before any payment was made.
My instructor was very patient and explained clearly what we were doing and why. I felt not just ready to pass my driving test which i did with 0 yes 0 minors but confident and safe to drive on the road with my baby girl.
I would recommend Emerging Left to anyone  who wants to learn to drive."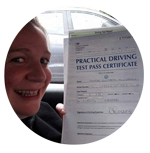 Sharon Mullarkey

"Den is an exceptional driving instructor of remarkable patience and professionalism. I would not hesitate to recommend him and Emerging Left to anyone wanting to get on the road. His dedication to his students puts him head and shoulders above any other instructor I encountered while learning.
Perhaps most importantly, he understands how daunting the process can be and has a knack for making you feel he is on your side. If you are someone who has failed before or finds driving tests stressful, Den and Emerging Left will get you through."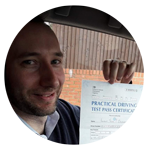 Roland Oliphant
Reporter for the Telegraph
"I passed my driving test on the 13th of January 2017 with Emerging Left.
I had had a few lessons with somebody else previous to Emerging Left and I didn't learn a thing with them, I was left feeling that this was a bridge to far and that i would never get my licence but as soon as I started lessons with my A grade instructor he gave me so much more encouragement and reassurance that the road became a place of confidence.
My instructor taught me to be a great driver and his knowledge and experience helped me to pass with only 1 minor fault. He made me feel comfortable while on lessons. If I made a mistake he would say 'don't worry let's try again'. He was very patient with me during my lessons and gave me the confidence to pass my test. I am very happy I used Emerging Left as my driving instructor, I would recommend this company to any learner."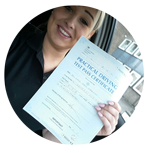 Chloe, Wimbledon

"When I first started my driving lessons I felt very nervous and anxious about being behind the wheel. My instructor took all the nerves and anxiety away instantly with his calm and patient approach. He took his time to explain each and every step in a way I could understand and put into practice confidently. After each lesson I felt more and more confident and excited for the next lesson to come as each lesson was made fun. When doing my lessons I was studying in college and the office team and instructor tried their hardest to work around my classes and I believe I was provided the best customer care possible. The teaching was so effective that even now when parking I can still hear my instructors voice in my head telling me exactly what to do."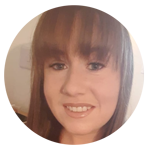 Kelly Rice
Sign Up Today. Satisfaction Guaranteed
We aim to give the customer 100% professional tuition with care and support when required to provide the best learning experience.
Contact Us Now
Areas Covered
We cover the whole of Hertfordshire and London.
Call Us
Hertfordshire  01707 818 355
London 020 3813 0566