Before you hit the road – everything you need to know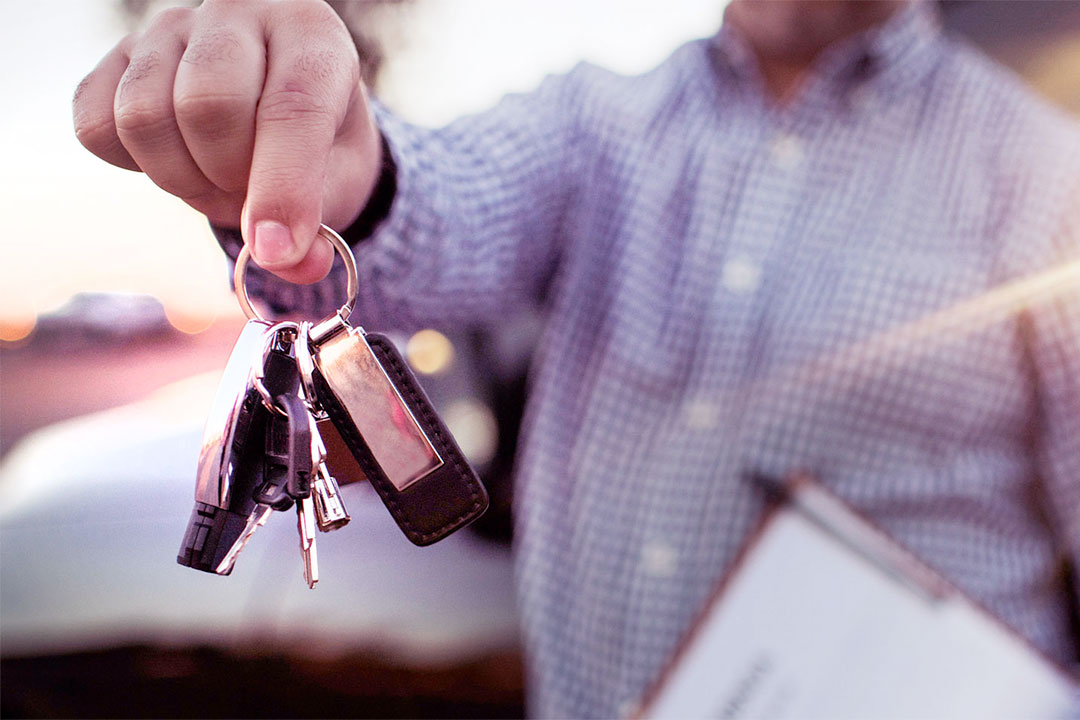 – Your provisional license
Assuming you are at least seventeen years old and have met the Driver and Vehicle Licensing Agency (DVLA) eyesight requirements you can apply for your provisional licence which you will need to start to learn to drive.
You can apply online; you will need to register for a Government Gateway ID if you don't already have one.
You can also apply by post by completing a D1 application form, which you can get from the DVLA form ordering service or a Post Office. Postal applications take up to 3 weeks. You'll need to include identity documents, a photo and the fee (£43.00 at the time of writing).
Once received, you can now start your learning to drive journey.
– Automatic vs manual?
Before you choose who will teach you to drive a car you will need to consider whether to learn to drive a manual or an automatic car. The main differences are the clutch (which automatic cars don't have) and the gearbox (a manual car has five or six gears).
Most people prefer a manual car to learn to drive on because then you have the choice of both when you come to purchase your first car. Some say driving a manual car gives you greater control of the vehicle. For others, they prefer the ease of an automatic. The decision is yours; however, you will still need to pass the DVLA's high standards on both the theory and practical driving tests.
– Choosing your driving instructor
– The driving theory test
If you book a driving course with Emerging Left Intensive Driving School we will book and arrange your theory test for you, for FREE. To book the test by yourself, you would need to do so online providing your provisional license number, email address and a credit/debit card to pay the fee. (£23.00 at the time of writing). You can declare if you will need any assistance with language, disability etc. The test is in English/Welsh or British Sign Language.
You can rearrange the date of your theory test if you need to or if you wanted to cancel for any reason you would need to give at least three clear working days' notice to get a full refund.
On the day of the test you will need to bring your photo provisional license. You won't be permitted to take anything with you into the test (lockers are available).
The theory test itself consists of two parts (for which you have a total of up to 57 minutes):
1. Multiple- choice questions
You will have 50 multiple-choice questions which are based on three books – 'The Highway Code', 'Know your traffic signs' and 'Driving – the essential skills'. You can find practice questions online to test your knowledge (none of these actual questions will appear in the test).
The multiple-choice questions will be on real life driving situations you may face; they will test your knowledge and understanding of the rules of the road. Three of the multiple-choice questions will be about a video clip which you will need to watch carefully. You will need to answer a total of 43 questions correctly to pass.
2. Hazard perception
This is a video test designed to rate your observation skills. You'll be shown fourteen one minute video clips which are of everyday road scenes and at least one developing hazard (one clip includes two developing hazards). A developing hazard is a driving situation that would cause you to make a change – in speed or direction for example.
To revise you can use the Official Guide to Hazard Perception available to use on your phone/tablet as an app, or PC/Mac computer and it's also available as an interactive DVD. You can find a mock test online.
As you watch the clips you will need to click the mouse as soon as you see a hazard developing. You can't cheat the system by clicking non-stop or in a pattern. Unlike the multiple-choice questions you will not be able to review/change your answers. You will need to get 44 points out of 75 to pass.
There is a three minute break in between the tests and you will have a short time to practice the system and read instructions before you start.
You will need to be successful in theory and hazard perception to pass the full test. You will get the result of your theory test at the reception before you leave the theory test centre building. If you pass, you'll be given a pass certificate and a number which you will need to keep for when you book your practical driving test – you will have up to two years to pass your practical driving test or you'll need to retake the theory test. If you fail, you can take the theory test again, but you'll need to wait at least three days – check your results breakdown which will show you the areas you need to study more.
It is important to make sure all your study materials are both up to date and DVSA approved. All the materials mentioned in this article are available from the DVSA via its Safe Driving for Life website or most good book shops/online retailers.
See our other articles Staying the course and Taking the test. Please do not hesitate to contact us with any queries or to book your course.

"As a touring musician and living in London most of my adult life, I never actually got around to taking my driving test. It was only when my children were old enough to speak that they gradually started mocking me for not being able to drive, thus kicking my shame and parental responsibility into high gear! I cannot recommend Dennis and the team at Emerging Left more highly; their experience, patience and professionalism is 2nd to none. They ensured that by the time I took my test, I was a fully confident driver, was aware of the dangers and how to be safe on the road & was extremely knowledgeable about the rules of the road. Seems now my kids are only mocking me about everything else. Thanks guys!"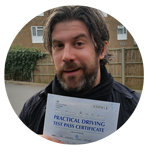 Ed Harcourt
Singer / Song Writer / Musician
"Den is truly a great instructor whom I would highly recommend for anyone who is serious about driving.  He is highly experienced, full of integrity, honest and has a knack for making you feel 'calm, confident and in control.'
If you don't learn how to drive with Den and Emerging Left, you simply shouldn't be on the road!
Thank you Den and thank you Emerging Left!
All the Best,"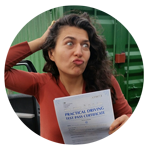 Hoda
SINGER / MUSICIAN 
"I used 3 different driving instructor companies and Emerging Left was the best by far. The office team of instructor's took time to ensure I understood the course that I required to help me pass my test. Everything was explained fully  before any payment was made.
My instructor was very patient and explained clearly what we were doing and why. I felt not just ready to pass my driving test which i did with 0 yes 0 minors but confident and safe to drive on the road with my baby girl.
I would recommend Emerging Left to anyone  who wants to learn to drive."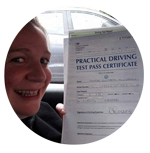 Sharon Mullarkey

"Den is an exceptional driving instructor of remarkable patience and professionalism. I would not hesitate to recommend him and Emerging Left to anyone wanting to get on the road. His dedication to his students puts him head and shoulders above any other instructor I encountered while learning.
Perhaps most importantly, he understands how daunting the process can be and has a knack for making you feel he is on your side. If you are someone who has failed before or finds driving tests stressful, Den and Emerging Left will get you through."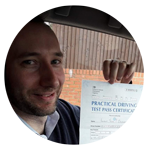 Roland Oliphant
Reporter for the Telegraph
"I passed my driving test on the 13th of January 2017 with Emerging Left.
I had had a few lessons with somebody else previous to Emerging Left and I didn't learn a thing with them, I was left feeling that this was a bridge to far and that i would never get my licence but as soon as I started lessons with my A grade instructor he gave me so much more encouragement and reassurance that the road became a place of confidence.
My instructor taught me to be a great driver and his knowledge and experience helped me to pass with only 1 minor fault. He made me feel comfortable while on lessons. If I made a mistake he would say 'don't worry let's try again'. He was very patient with me during my lessons and gave me the confidence to pass my test. I am very happy I used Emerging Left as my driving instructor, I would recommend this company to any learner."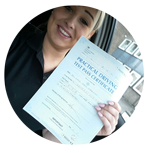 Chloe, Wimbledon

"When I first started my driving lessons I felt very nervous and anxious about being behind the wheel. My instructor took all the nerves and anxiety away instantly with his calm and patient approach. He took his time to explain each and every step in a way I could understand and put into practice confidently. After each lesson I felt more and more confident and excited for the next lesson to come as each lesson was made fun. When doing my lessons I was studying in college and the office team and instructor tried their hardest to work around my classes and I believe I was provided the best customer care possible. The teaching was so effective that even now when parking I can still hear my instructors voice in my head telling me exactly what to do."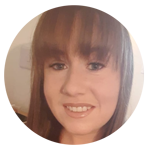 Kelly Rice
Sign Up Today. Satisfaction Guaranteed
We aim to give the customer 100% professional tuition with care and support when required to provide the best learning experience.
Contact Us Now
Areas Covered
We cover the whole of Hertfordshire and London.
Call Us
Hertfordshire  01707 818 355
London 020 3813 0566